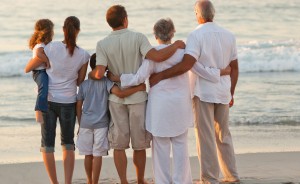 WILLS & PROBATE
How can we help you?
Our Wills and Probate Solicitor's areas of specialism are as follows;
Will Writing/Will changing

Probate – when someone dies

Drafting Lasting Powers of Attorney/Court of Protection

Establishing Trusts
Wills
Making your Will is a necessity, no matter your situation and age. This way, you prevent the risk of underestimating the value of your assets and leave your loved ones financially secure in unfortunate scenarios.
If you do not make your Will, then all of your assets will be distributed according to the standard default system that is prescribed by law. This may not go the way that you might have chosen or thought of.
There will not be any guarantee that your possessions will pass on to close family members. That in turn can be the cause of numerous family issues, difficulties and disagreements leading to disputes.
Some of the common problems faced by family could be;
A surviving spouse might not necessarily inherit everything.

The family home may have to be sold.

An unmarried partner has not automatic entitlement.

Children may be unintentionally disinherited.
Probate
Following the death of a family member the last of your immediate concerns is the administration of the estate. Horizon Law can ease the burden by dealing with the estate administration as you wish. We offer practical, sensible advice at the time that it is needed most.
In most instances, probate can be a complicated and confusing process. Even fairly simple estates can be a challenge to administer without the right help.
Being named in a Will as an executor of an estate, or being the personal representative of someone who has died without a Will, is a big responsibility, one that can be overwhelming to a layperson, particularly as all this responsibility comes at what is undoubtedly an already upsetting and emotionally draining time for you and your family. If you try to administer an estate of a deceased loved one on your own, there is a high probability that you'll be faced with difficulty.
This is because trying to address all the various issues that can potentially arise during administration without the aid of a professional can lead to several mistakes being made, turning probate into a very costly and stressful process for the lay executor.  At Horizon, we aim to save you the distress that such issues may bring by helping ensure you receive the right legal guidance.
In most cases – particularly where there are many high-value assets requiring complex inheritance tax calculations and therefore a higher likelihood of disputes arising between beneficiaries over the distribution of the estate – the services of a professional probate solicitor are highly recommended.
A legal expert experienced in probate can help ease the burden and navigate the whole process for you so you can focus on more important matters, such as giving yourself sufficient time and space to grieve the loss of your loved one.
LASTING POWER OF ATTORNEY
What is a Lasting Power of Attorney?
An LPA appoints the people you trust most to make decisions on your behalf should you no longer wish to do so or if you become unable to make the decisions yourself.
Without an LPA your loved ones will find it difficult to manage your affairs for you as they do not have the legal authority to do so.
There are two types of LPAs, covering different areas of your life:
Property and Financial Affairs – This allows you to nominate those you choose to act on your behalf to make decisions about your finances and property. They can organise paying your bills, managing your bank accounts and pensions, and selling your home on your behalf if necessary.
Health and Welfare – using this type of LPA, your attorneys can make decisions about your health and welfare, which may include deciding where you live and agreeing your medical treatment. This type of LPA is only used if you are unable to make decisions for yourself.
TRUSTS
Trusts in Estate Planning can also be important.  You can pass and preserve your estate efficiently and privately, and you have control over the distribution of your assets.
A Trust will ensure that your assets are distributed as you have planned.  At Horizon Law, we can talk to you about how a Trust may help you pass your wishes and assets on.  There are several types of Trusts to consider to achieve the most appropriate for your needs.