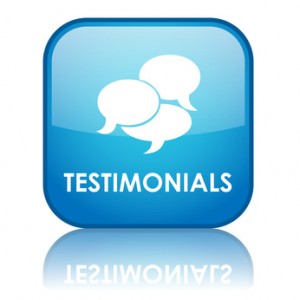 "Thank you so much for your help with this one [Guy]. I wouldn't know any other solicitor as professional or as diligent as your good self to be able to look after this particular client and case.
I will be up within the next month to Horizon Law to sort out our will as we have delayed this for far too long. I am also re-mortgaging my property at the moment and have spoken to Steve in regards to helping me with my lease extension which I am hoping he still can"
Mr S – October 2017
"Mr Brand at Horizon Law has helped me on numerous occasions to purchase property.
He offers a friendly relaxed approach that put me at ease and guided me through the process.
Purchasing property can be a stressful time but Mr Brand explained everything and was always available at the end the phone".
RJC 
"I highly recommend Horizon Law. Ian and Sam Brand were very helpful and informative and also very reassuring throughout quite a stressful process. They kept us up to date with progress and answered our (many) questions and we will definitely be using them again in the future".
HF 
 "The reason we've stuck with your practice, and you and Sam in particular, is because you always:
• Deliver with a personal touch, rarely found in the legal or medical profession – call it your 'desk-side manner'.
• Steer clear of using the typical professional/client transaction approach.
• Act in a professional, but not a pompous manner.
• Come across as relaxed, and never give the impression the clock is ticking.
• Appear knowledgeable, and are willing and superb at communicating that knowledge.
• Explain the pros and cons, the risk and the consequences of options, which has been invaluable in helping us make decisions.
• Competent and quick – my file always seems to be at the top of your pile.
• Willing to volunteer your personal opinion, whilst other solicitors risk nothing by withholding theirs.
• Demonstrate empathy and a great sense of humour,
OK, I think that's quite enough of the positives, so let's deal with the negatives :
• You don't live at the bottom of the garden
• You expect to be paid in Sterling rather than Smarties.
I am certain we'll be calling for your help again ….."
RC